CESNUR and LIREC
in cooperation with MP Luigi Lacquaniti
organize a press conference on
RELIGIOUS FREEDOM VIOLATIONS IN CHINA
A case study of persecution against Christian minorities
Full video of the press conference at the House of Parliament about religious persecution in China of The Church of Almighty God and refugee issues in Italy and Europe is available through Italian's parliamentary TV channel and LIREC's Youtube channel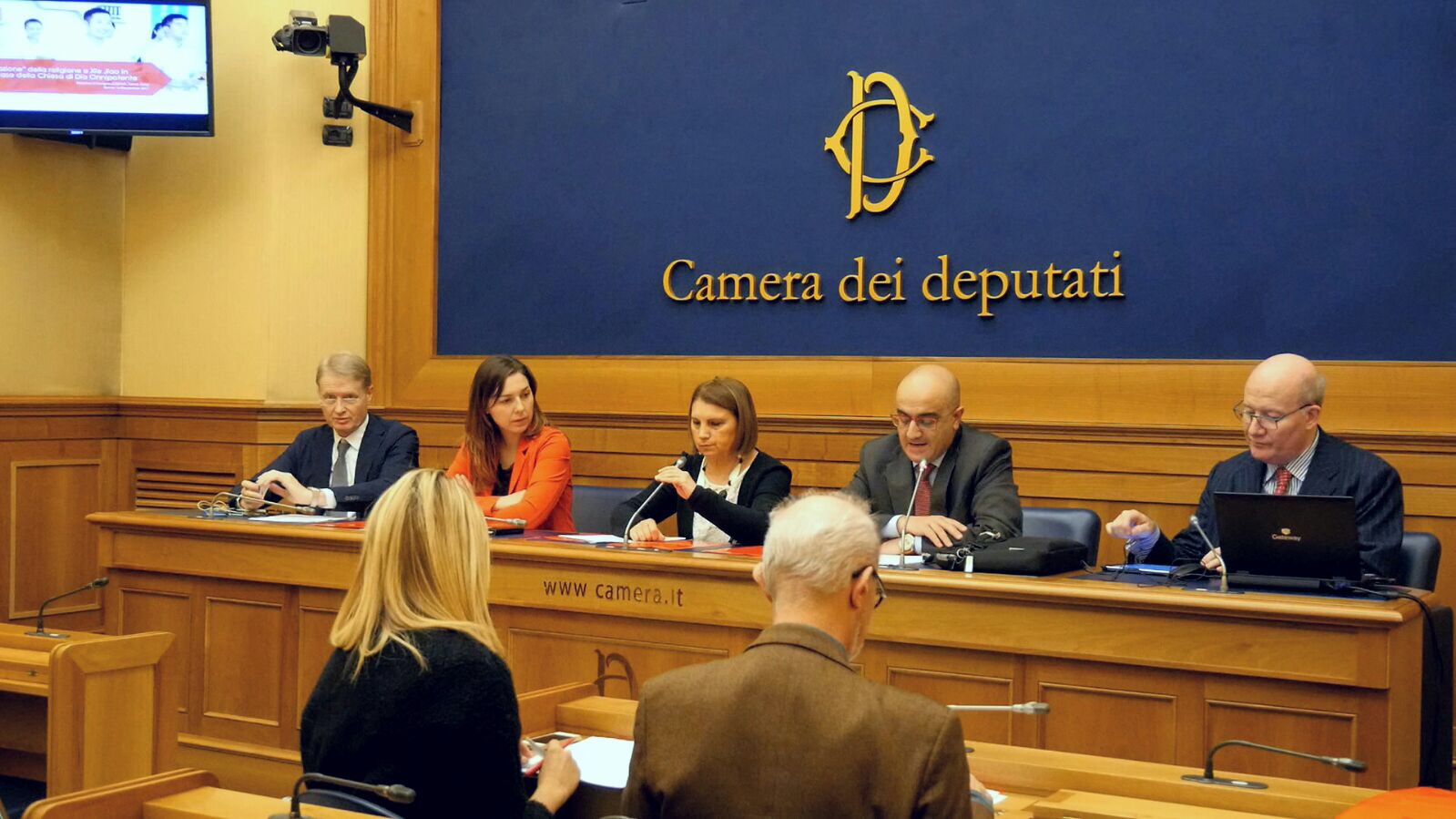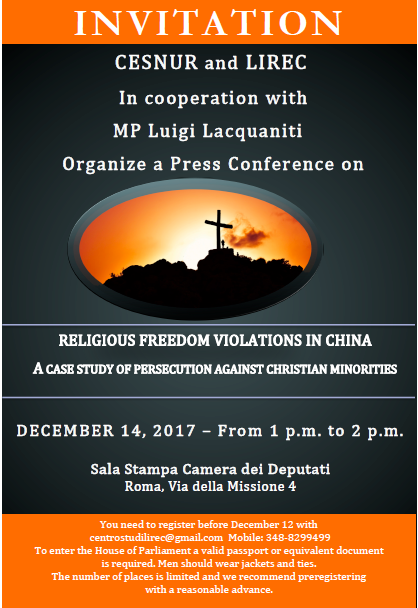 December 14, 2017 - From 1 p.m. to 2 p.m.
Sala Stampa Camera dei Deputati
Roma, Via della Missione, 4
PROGRAM
GREETINGS
MP LACQUANITI
Sen. MALAN
MP ROSTELLATO
PRESIDING and CONCLUDING
Raffaella DI MARZIO (LIREC)
"Sinicization" of Religions and "Xie Jiao" in China
Massimo INTROVIGNE (CESNUR)
Chinese witnesses will also be present
You need to register before December 12 with
centrostudilirec@gmail.com
mobile: 3488299499
To enter the House of Parliament, a valid passport or equivalent document is required.
Men should wear jackets and ties.
The number of places is limited and we recommend preregistering with a reasonable advance.